When it comes to the subject of diecast model cars, there's not much more important than the matter of scale. There seems to be a bewildering number of choices when it comes to this subject and it can be very confusing for anyone who is starting to think about collecting them or buying one as a gift for a loved one. That's why I thought I would try and clear things up a little with my handy guide to scale – what it means and how it affects detail and pricing etc. Enjoy.
So lets start by considering the different Scales
Let's start with a definition: Scale ( skal ) n. –
A proportion used in determining the dimensional relationship of a representation to that which it represents ( Answers.com )
Diecast cars come in many different scales from small 1:64 scale models to large 1:12 scale models. Often you will see scale denoted in different ways. The most common two ways are using the forward slash " / " and the colon " : " We will use them interchangeably in this article. Scale is a fractional representation of the size of a model in comparison with the real car. So, a 1:18 scale diecast car for example will be 1/18th the size of a real car. Every 18 inches of the real car will be represented by 1 inch of a scale diecast car.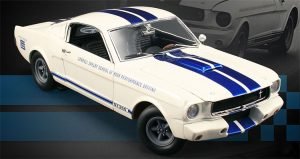 The easiest way to visualize this is through an example. Using a 1/18
…
Read the rest